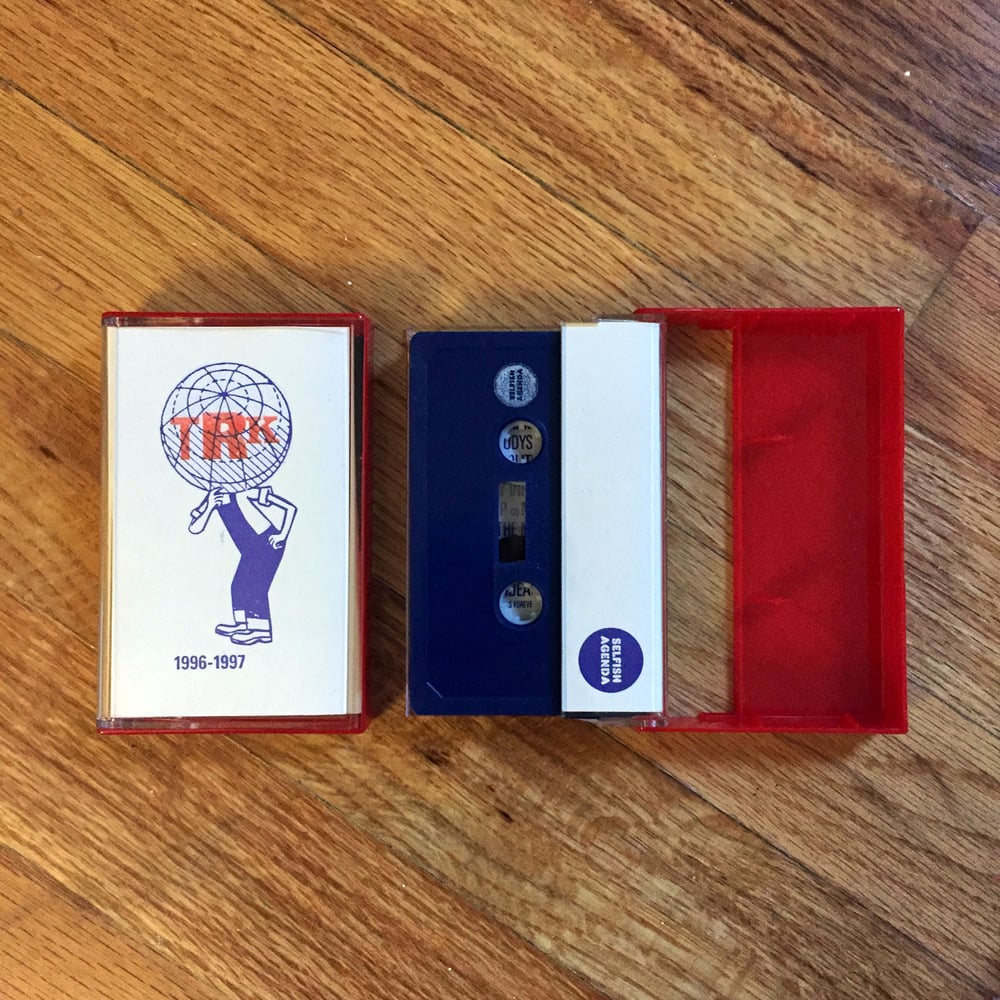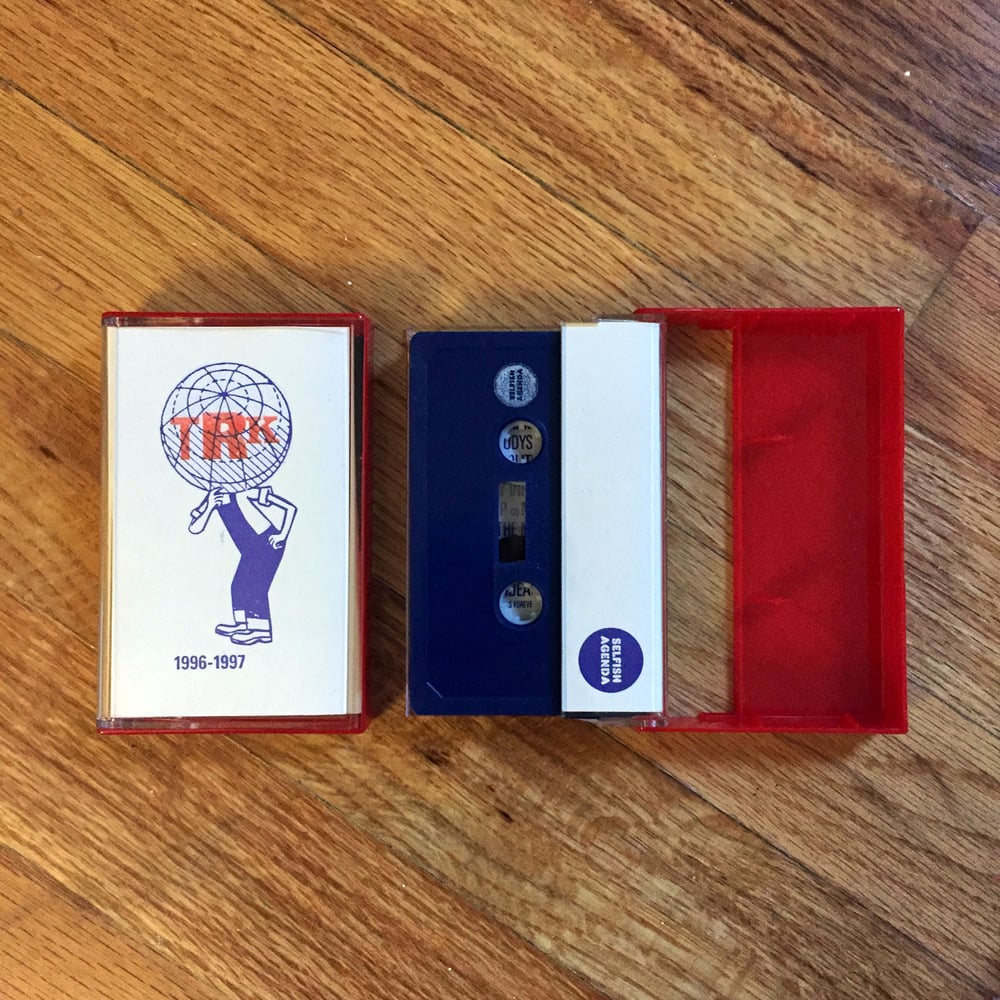 This Robot Kills "1996-1997" Cassette + Digital Download
by This Robot Kills
$5.00
SELF005 | RELEASE DATE - May 2016
Singles discography with bonus jams from 90's Detroit post-punk weirdos. Hand stamped blue cassettes with red cases and offset artwork. Limited to 100 copies.
Forward by Fred Thomas:
"The cultural wasteland of the late 1990's Midwest was a canvas of brilliant confusion and lost ideas for the young minds of the era. While some factions gravitated to the bad drugs and worse fashion of a dying rave scene, other micro movements rose up for art school drop out indie dorks, emo kids with tear-stained lyric sheets and a gaggle of garage rock house partiers. Existing at the same time as all these under-documented scenes, but decidedly, defiantly outside of everything was This Robot Kills. Bred from the caustic energy of post-punk staples like The Pop Group, Alternative TV and The Fall, a streak of actual anarchy and contrarian-minded surreality pushed this group even further into the margins during their short lifespan. The band's collective boredom with the unspoken rules and social norms of even the smallest would-be countercultures resulted in performances that openly embraced absurdity, violence and a frantic resistance to the hierarchies that seemed to exist even at the punk shows. Ridiculous, confrontational and real as fuck, TRK made enemies quickly in the metro Detroit scene that they slummed in, often putting people off before they struck the first notes of their set.
Shame, that, because TRK was ahead of the game musically as they were socially, melding restless socio-political ideas and often dada-lensed self inspection with quick blasts of angular, razor sharp prog-punk that owed as much to the Gravity Records catalog as it did Zappa. Throw in an appreciation of incorporating synthesizers in this wild mix decades before the cool kids were doing it, and you have a band that evolved too quickly to be caught. "